News from EASSH and others

European Research and Innovation Days is the European Commission's annual flagship Research and Innovation event, bringing together policymakers, researchers, entrepreneurs and the public to debate and shape the future of research and innovation in Europe and beyond.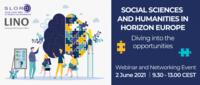 An international webinar and networking event on the upcoming opportunities for social sciences and humanities (SSH) in Horizon Europe.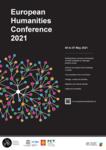 The conference's central theme highlights European Humanities and Beyond.

This webinar aims to build understanding of the programme and raise awareness of how the arts and humanities are present in it across all three pillars.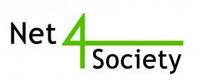 The second edition of ISSUES e-magazine presents a new series of well-qualified researchers in the EU and their research background.

Transformations: Social and Cultural Dynamics in the Digital Age. Deadline May 7, 2021.