News from EASSH and others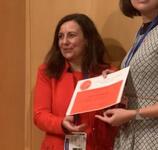 EASSH Director Gabi Lombardo was awarded the second Young Acadamy prize, recognising her work with EASSH in building a voice, community and strategic direction for social sciences and humanities, particularly with respect to future European research funding rounds.

EASSH joins 13 University Associations to reinforce the importance that Horizon Europe supports high quality, open and international research in all fields of scientific investigations with a strong investment of €160Bn as advocated by the European Parliament.

The EU's proposal for its next research and innovation funding framework focuses too narrowly on technology, say EASSH Director Gabi Lombardo and Jon Deer from LSE in this article for the Times Higher Education magazine.

With over 1000 signatories already, the petition is backed by the research community, from individual academics to the presidents and chief executives of learned societies and academies.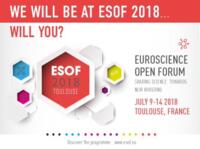 A superb panel of speakers are hosted by EASSH at ESOF.

In the wake of the European Commission's release of its outline for the Ninth Framework Programme for Research and Innovation (Horizon Europe), EASSH and other 13 European associations representing universities united to respond to the proposal.