EASSH partners with the World Pandemic Research Network to assess the societal and human impacts of Covid-19
2020-04-16 01:45 PM
EASSH has joined the World Pandemic Research Network (WPRN) as a partner in order to assess the societal and human impacts of Covid-19. This platform maintains a searchable global directory of research projects, surveys and initiatives about the societal and human impacts of the Covid-19 pandemic.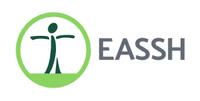 We invite all our members to participate in an international, interdisciplinary initiative to better understand the human and societal impact of the Covid-19 pandemic and help prepare the aftermath.
The pandemic will have massive societal and human consequences. All around the world, researchers have set up projects to make sense of what happens and to generate knowledge to better cope with the impending challenges. These projects involve several fields of knowledge, including the social sciences and the humanities. There is a pressing need to get a global view of who does what and how, to facilitate sharing, collaboration, capitalization, transfer, and to limit errors, redundancies.
As a response, the World Pandemic Research Network (WPRN) has just been launched with the support of EASSH (with an unanimous decision of the Governing Board on 8 April 2020), as well as of several international scientific networks, scientific societies and institutions worldwide. It offers a searchable global directory of research projects, surveys and initiatives about the societal and human impacts of the Covid-19 pandemic. This directory is accessible on a dedicated platform: www.wprn.org.
Registered projects get a time-stamped WPRN-ID number and a WPRN webpage which presents their project. It enables other researchers and stakeholders to get in touch and to follow and cite project updates or pre-publications. The directory of projects is searchable by area, discipline, type of project and content. WPRN also disseminates links to calls for research and/or for collaboration, questionnaires, conference/webinar announcements and more generally all publications and resources that are of use for research on Covid-19 societal and human impact. WPRN provides links to these resources.
WPRN is a non-profit academic resource, GDPR compliant and will not publish, give or sell e-mail addresses to third parties. Registration is free.
We would like to invite your organisation to play an influential role in the shaping of this global common for the social sciences and the humanities:
by asking your community (members, staff, current and past associates, partnering scientific institutions) to register their projects on the human and societal impacts of Covid-19 on WPRN.
by proposing up to ten names of senior scholars who could become WPRN referents for the disciplines, themes and type of projects they would choose (see form). The role of a referent is to screen projects (weed out irrelevant projects and flag those which they consider most interesting and innovative). A light and user-friendly automated procedure has been developed to help referents perform this task easily.
By supporting WPRN, your organisation will not only serve the international research community, it will also be aware of projects and resources initiated in its domain. The names/logos of contributing organisations as well as those of the referents will be listed on the WPRN website.
We hope we can count on your support to promote an open, collaborative and innovative advancement of SSH knowledge in this crucial period.
We remain at your disposition for any further information that you might require.
Olivier Bouin Gabi Lombardo
EASSH President EASSH Director