Message from the French Minister for Education, Higher Education and Research, Najat Vallaud-Belkacem
2015-02-06 12:46 PM
Mr President, I am writing to apologise for my inability to attend the opening, tomorrow morning, of the first meeting of European social sciences and humanities associations. May I ask you to convey my apologies to all of your colleagues; I am sure they will understand that the events of the past few days have brought about new priorities for me.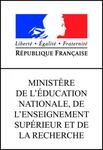 However, I want to assure you again of my full support for your initiative, and this all the more so because of the rather specific context in which we find ourselves, that is the rise of extremism, the questioning of the values of the Republic, the social and economic malaise, the contestation and fragmentation of our collective values, the attacks against peaceful coexistence. All these developments must be examined by us together. There is without doubt a time for action and just as assuredly a time for reflection.
Because of this, I should like to take the opportunity of your meeting to convey to you the following message. The social sciences and humanities must be consulted all the more and we expect you to participate in this reflection process through your research endeavours. And, vital though these are, we also look forward to your participation in the public debate that will inevitably follow upon this period where feelings run high. Your work should also help our nations to better understand the real causes of these dramatic events.
Recent events have reaffirmed the role of schools within our Republic. It is above all through the 'School of the Republic', the crucible of the nation, that the values of secularism, freedom, and citizenship should be transmitted, understood, and experienced. Education is a good that we must strive collectively to keep alive, and because of this it must be supported by the work of everyone, in particular by researchers in the humanities and social sciences.
I thank you all for allowing me to share these words with you, and I wish you every success in your activities and your joint endeavour.
Najat Vallaud-­Belkacem
__
French Version
Monsieur le Président
Je tenais à excuser mon absence pour le lancement demain matin du premier colloque des associations européennes en sciences humaines et sociales. Je vous prie de bien vouloir transmettre mes excuses à l'ensemble de vos collègues mais l'actualité de ces derniers jours nous impose de nouvelles priorités.
Je tenais cependant à vous redire tout mon soutien pour la démarche qui est la vôtre. Plus encore dans ce contexte si particulier lié à la montée des extrémismes, à la remise en cause des valeurs de la République, au malaise social et économique, à la contestation et à la fragmentation des valeurs collectives, aux attaques contre le vivre ensemble, tout cela doit collectivement nous interroger. Il y a bien sûr le temps de l'action, il doit y avoir aussi celui de la réflexion.
Je profite donc de cette opportunité de votre rassemblement pour vous adresser ce message. Les sciences humaines et sociales doivent être plus sollicitées et nous attendons de vous de participer à cette réflexion par votre travail de recherche, si utile, mais aussi par votre participation au débat public qui suit naturellement le temps de l'émotion. Vos travaux doivent également aider nos nations à mieux appréhender les causes véritables de ces drames.
L'actualité a réaffirmé le rôle de l'école au sein de la République. C'est d'abord à l'Ecole de la République, creuset de la Nation, que les valeurs de laïcité, de liberté, et de citoyenneté doivent être transmises, comprises et éprouvées. L'éducation est un bien que nous devons collectivement faire vivre et pour cela il doit être irrigué du travail de tous et bien sûr de celui des chercheurs notamment en sciences humaines et sociales.
Je vous remercie de faire part à l'ensemble de vos collègues de ces quelques mots et je vous souhaite des travaux fructueux et une pleine réussite dans votre démarche collective.
Najat Vallaud-­‐Belkacem