News from EASSH and others

EASSH has joined efforts again with more than a dozen European organisations to call for an ambitious Horizon Europe budget that would invest in excellent, cross-border research and innovation (R&I). This investment is essential to achieve the Sustainable Development Goals and to build a prosperous future for European society.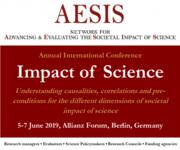 On 5-7 June, AESIS organises its Annual Conference on The Impact of Science: Understanding causalities, correlations and pre-conditions for the different dimensions of societal impact of science.

On Friday 15 February, EASSH will address the attendees of the Social, Economic and Political Sciences section business meeting at the AAAS annual meeting.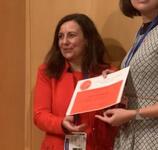 EASSH Director Gabi Lombardo was awarded the second Young Acadamy prize, recognising her work with EASSH in building a voice, community and strategic direction for social sciences and humanities, particularly with respect to future European research funding rounds.

EASSH joins 13 University Associations to reinforce the importance that Horizon Europe supports high quality, open and international research in all fields of scientific investigations with a strong investment of €160Bn as advocated by the European Parliament.

The EU's proposal for its next research and innovation funding framework focuses too narrowly on technology, say EASSH Director Gabi Lombardo and Jon Deer from LSE in this article for the Times Higher Education magazine.